How to Take Care of My Tires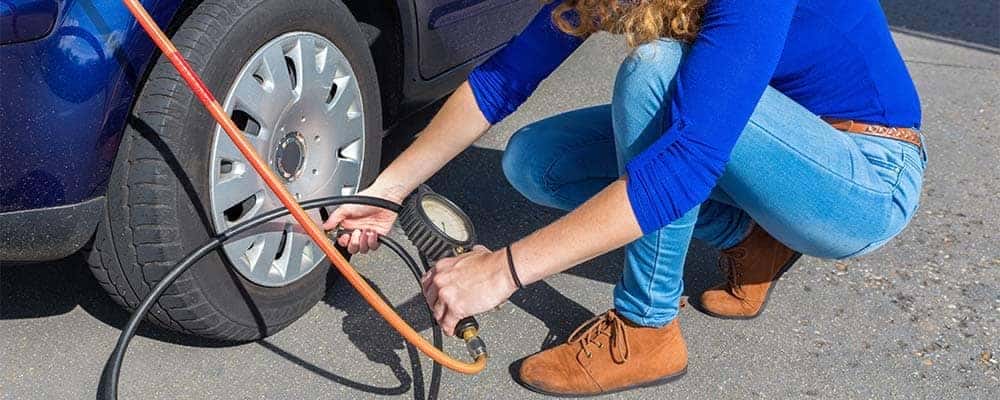 Savvy drivers often wonder how to take care of my tires to ensure the best performance and lifespan possible. While maintenance like tire rotations and alignments are best performed by certified technicians, there's plenty of work that you can do from the comfort of your own garage! Let's explore the best DIY tire care for McHenry and Kenosha drivers.
Why Bother with Tire Maintenance?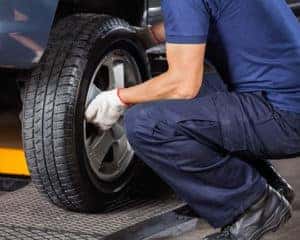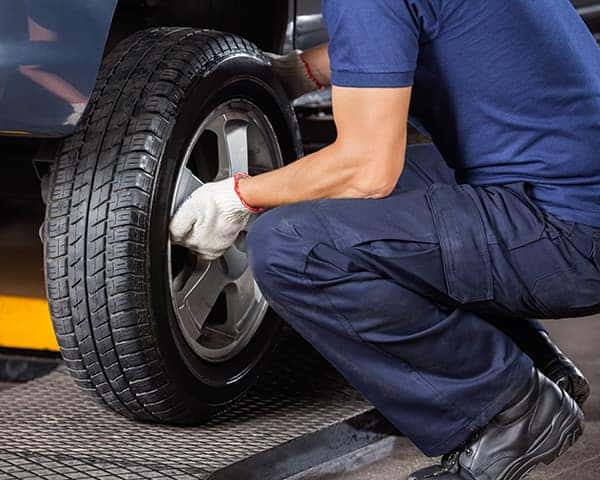 Tire maintenance is a small time investment that can payoff with huge rewards. When your tires are properly maintained, you'll get the best performance out of your set. For example, underinflated tires make your car work harder – which leads to more fuel consumption with every mile. And this can also have a huge impact on the longevity of your set. A tire that is 25 percent underinflated can last 25 percent less than a properly inflated model. Not to mention your risk of flat tires can increase as well.
What DIY Tire Care Can I Do?
DIY car care is just a matter of common sense, and anyone can create a tire maintenance routine to fit into even the busiest schedule.
Inspection: Take a look at your tires regularly for wear and tear. Check the tread, look for any punctures, and examine the general condition. Follow up with a professional inspection every year as well.
Air Pressure: Check your air pressure every month to ensure that each tire is properly inflated. If you go through any long trips or strenuous drives, that's a good time to double check!
Spare Tire: When is the last time you've taken a look at your spare tire? You'll want to check the inflation and condition of your spare well before you have to change a flat.
Driving Habits: Don't underestimate the importance of good driving habits for your overall tire health. Don't overload the cabin or drive at excessively high speeds, both of which can stress your set.
Find Out More with Gurnee Chrysler Jeep Dodge RAM
Now that you know how to take care of my tires, why not get a professional's opinion at Gurnee Chrysler Jeep Dodge RAM? Our talented technicians are always happy to take a look at your set and give you great advice for tire care. Swing by the dealership, located near Libertyville, or schedule your inspection today. Want more car maintenance tips? Learn what to do in the event your steering wheel locks up, or tips on how to check your alternator.