How to Fix a Flat Tire with Sealant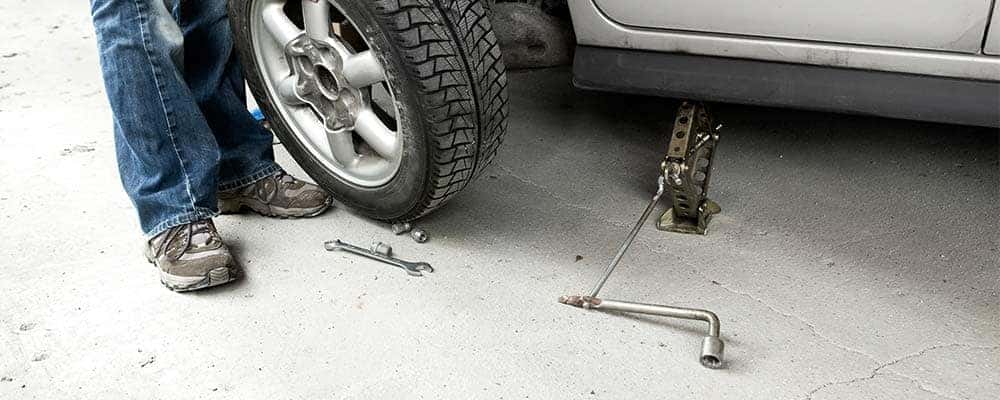 Few streets are squeaky clean, and it's not uncommon to run into a sharp nail or jagged rock in transit. So what happens if your tires start to look a little low? Take action! Gurnee CJDR can show you how to fix a flat tire with just a little tire puncture sealant. We'll tell you how to find the leak and how to patch a tire, so let's get going!
Finding the Leak
Before you can patch the tire, you have to locate the leak. There are a few ways to do this, but first, we recommend inflating the tire if you are close to an air supply. Be sure to park your car in a place where you are free to move around the vehicle.
Look: Examine the tire for holes, cuts, or other abrasions where air is escaping.
Listen: If you can't see the cut, get close to the tire and listen for a hissing sound.
Feel: Hold your hand above the surface of the tire and feel for the air rushing from the tire's surface.
Scrub: If all else fails, mix a bowl of soapy water and apply it to the tire. Look for bubbles forming rapidly, which can indicate that you've found your leak.
How to Patch a Tire
Now that you've found the leak, patch it up! You'll need tire puncture sealant and a set of pliers.
Read directions on your tire puncture sealant before you begin.
If the nail or rock is still lodged in your tire, pull it out with pliers.
Rotate the wheel so the valve its at the 12 'o'clock position of your tire.
Unscrew the valve cap and replace with the nozzle of your sealant.
Press the button on your can of sealant to release the product
Get behind the wheel and slowly drive forward to distribute the product evenly.
Once you get back to safety, be sure to replace your tire promptly!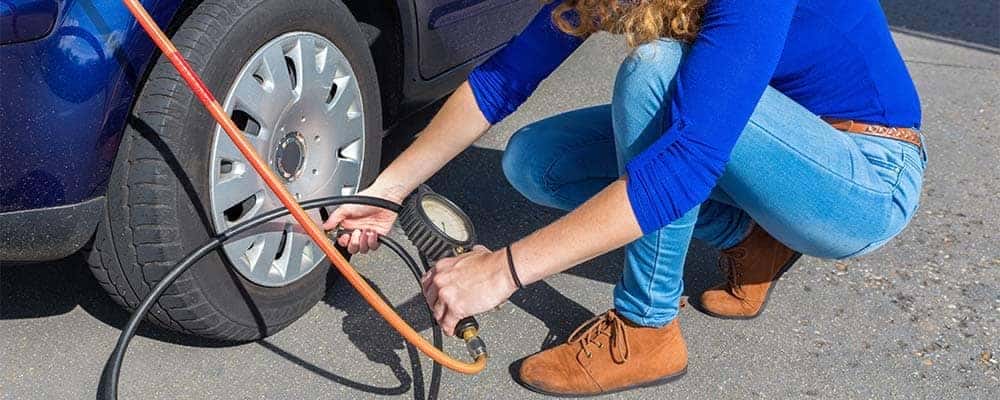 Learn More About Flat Tire Repair
Now that you know how to fix a flat tire on a car, learn the next steps! Find out how to change a flat tire or check out the parts and accessories available at Gurnee CJDR, near Libertyville and Crystal Lake.