How to Rotate Tires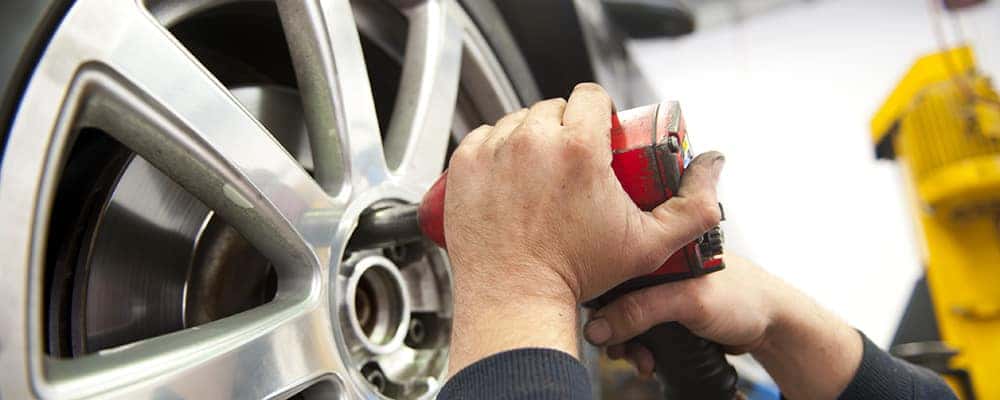 If you know how to rotate tires, you might be surprised by all the benefits that you can reap. Rotating tires improves your handling and safety on the road, yet many customers neglect this service to save some time. In this guide, we'll go through the benefits of regular maintenance and tell you how often to rotate tires for the best performance possible. Let's get started!
Benefits of Rotating Tires
Before we go into the benefits of rotating tires, it's important to know why tire position matters at all. Vehicles come in many different drivetrain configurations. While all-wheel and rear-wheel configurations are growing in popularity, front-wheel drive is still the most common. In front-wheel drive, the front tires get the brunt of the stresses of the road. Not only do they carry the majority of your car's weight, but they also get worn down more quickly. That means your rear tires may be fresh with practically bald tires up front! If you rotate your tires, you can spread this tire wear across the entire set – prolonging the lifespan of your tires and saving you money in the long run.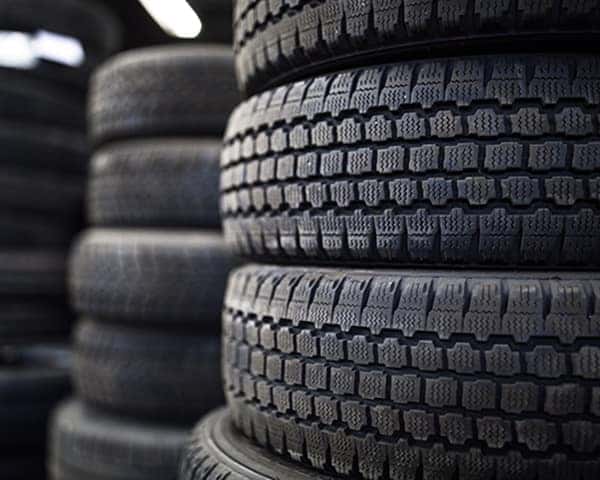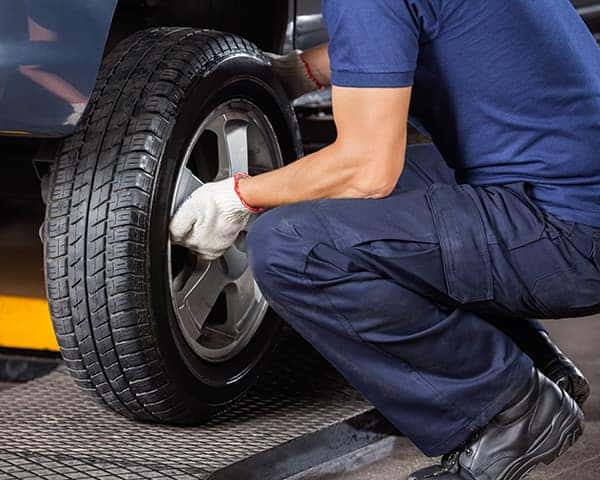 Tire Rotation Tips
Knowing how often to rotate tires depends on your particular model and components. Generally speaking, we recommend rotating tires when you get your oil change. This can save you a trip to the dealership, while ensuring that your car stays in great condition. However, check your car manual for more specific recommendations – or contact us! When you schedule a tire rotation, we choose a rotation pattern based on your car specs. If you have a front-wheel drive vehicle, we move the front tires to the back in a crisscross pattern. If you have directional tires, we simply swap the front and back set.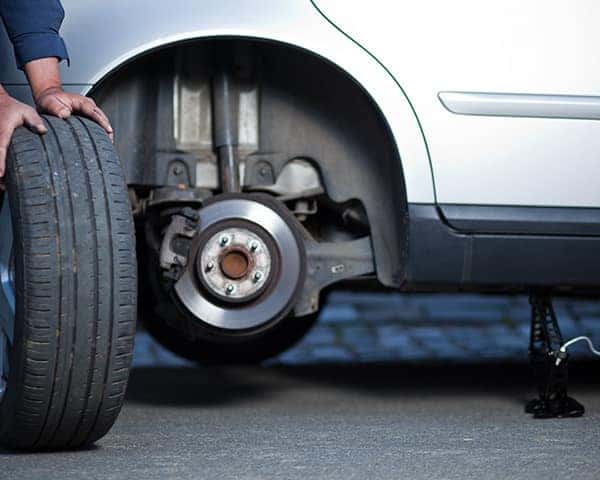 Schedule Your Service Today!
If it's been awhile since your last service, leave the tire rotation to us and schedule your service at Gurnee CJDR today. We'd be happy to take care of everything from oil changes to tire rotations to engine repair, so don't hesitate to reach out. We're only a short drive away from Libertyville and Crystal Lake in Gurnee. Want to learn more about car care? Find out how to fix a flat tire in case of emergency!