What Happens If You Don't Change Your Oil?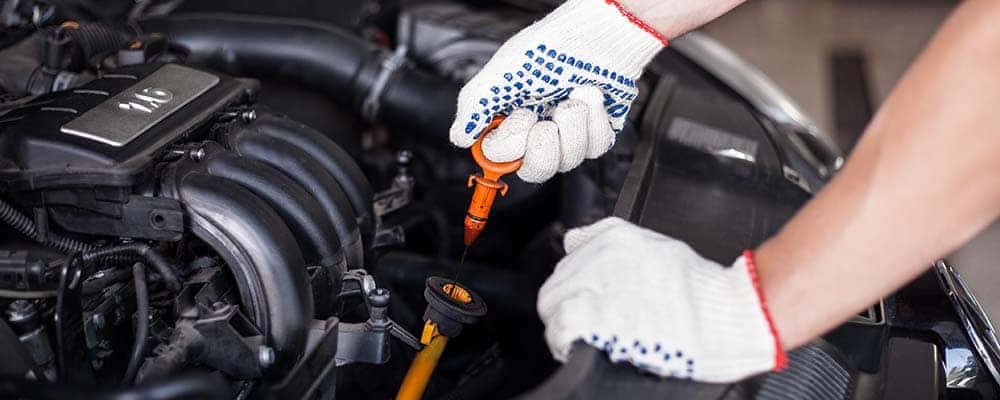 We all know that oil changes are one of the most important routine vehicle services since the oil helps keep your car's engine running properly as you drive around Kenosha. When you don't change the oil in your car, truck, or SUV, the engine, pistons, and other components don't work as they should, which can lead to more serious issues.
What Does Engine Oil Do?
Motor oil lubricates your vehicle's engine and absorbs the heat from the engine components. It carries this heat away to prevent overheating.
What happens if you don't get your oil changed? When there's no fresh oil to replace the old oil, there's nothing to remove the buildup of heat, and the pistons can weld themselves to the cylinders. What's more, the old oil picks up dirt and debris over time, and it can become too dirty to work properly.
When you get an oil change, the service technician at your local service center replaces the old, dirty oil with fresh oil to ensure your engine can continue to run smoothly.
How Often Should I Change My Vehicle's Oil?
You should get an oil change every three months, on average, or approximately every 3,000 miles (whichever comes first). Keep in mind, though, that every vehicle and every driver is different. If you drive long distances from McHenry frequently, you might need to change your oil more frequently. But if you don't drive every day, you might be able to wait a bit longer.
How Do I Change the Oil Myself?
If you prefer to go the DIY route with your oil changes in Libertyville, you'll want to start by buying the right type of oil for your vehicle. You can check your owner's manual to find out what that is. The next steps are to:
Drain the old oil completely from your vehicle
Secure the cap and add new oil
Fill it slowly and check the level to ensure you're not too low or too high
Learn More About Oil Changes at Gurnee Chrysler Jeep Dodge RAM
If you want to know more about what happens if you don't get your oil changed, or what occurs during the oil change service, contact our service department. You can also schedule service online, and our specially trained techs in Gurnee will be here to help you out. Be sure to check out our service specials to save on routine maintenance, or to get maintenance tips like how to unlock your steering wheel.