What Fun Can I Have at Six Flags Great America?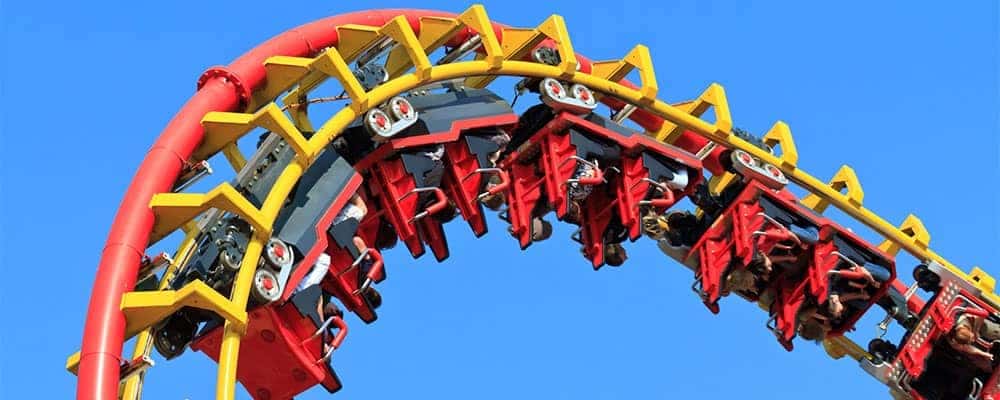 If you're looking for an unforgettable family vacation in Illinois, then Six Flags Great America is the destination for you. This family-friendly park has something for everyone: roller coasters, water parks, kids rides, live entertainment, and more. Visitors from Libertyville to Crystal Lake are lining up for SIx Flag Great America tickets, so don't miss out!
Six Flags Great America Rides
The Six Flags Great America hours are typically from 10:30 a.m. to 9:00 p.m., which leaves plenty of time to see everything that you want. What are some of the best Six Flags Great America rides?
Roller Coasters: From the twisting BATMAN the Ride to the DC Super Hero VR experience, there are exciting options for daredevils of all ages.
Family Rides: Parents and little ones can have fun on the old-fashioned carousel, teacup ride, and more.
Water Park Rides: Whether you want to float down the lazy river or take on the five-story drop of the Dive Bomber, you'll love the great rides of Hurricane Harbor.
Entertainment: Magic shows, live music, and other interactive shows are always on the schedule at Six Flags Great America.
The SUPERMAN Roller Coaster
Family Rides at Six Flags
Learn More with Gurnee CJDR!
Before you hit the road for Six Flags Great America, head to Gurnee CJDR for a vehicle inspection! Contact us with any questions.