Bad Spark Plug Symptoms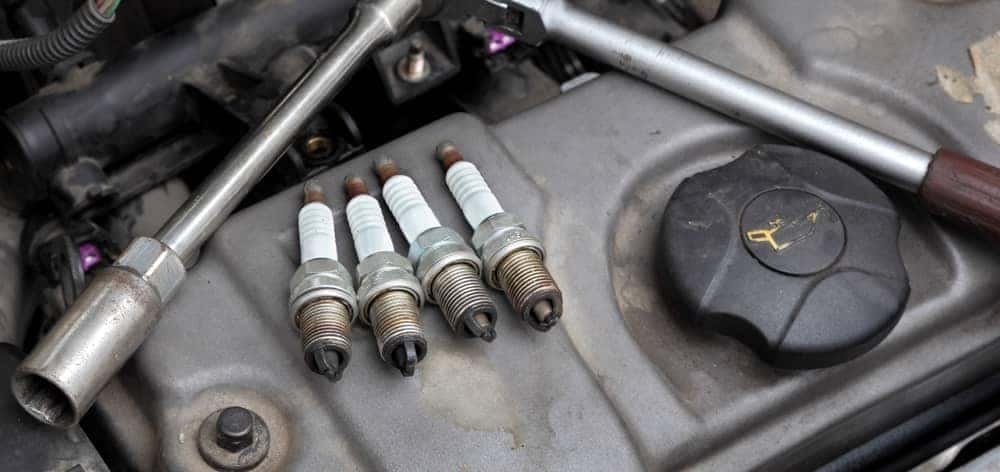 Big components, like the engine and transmission, can have a huge impact on your car's performance. But you might be surprised by how big of an impact a tiny spark plug can have as well! What are the bad spark plug symptoms that all drivers should know? In this guide, we'll walk you through some of the most common signs that you could use a spark plug replacement.
What is a Spark Plug?
When everything operates smoothly, your spark plugs provides the necessary spark to ignite the fuel in the combustion chamber. Different vehicles require different types of spark plugs, but all gas-powered cars need a good set to get the engine running. While some newer vehicles have unique ignition systems that don't require spark plug replacements, most cars still need a replacement every 30,000 to 50,000 miles. Be sure to keep this in mind when scheduling your annual vehicle maintenance!
Do I need a Spark Plug Replacement?
Your car will let you know when something is wrong, so be sure to pay attention during your daily drives around McHenry for the following signs of spark plug failure:
Performance Issues: Slow acceleration, engine surging, and rough idles are all worthy of a trip to the service department. You could have a faulty spark plug, but it could be something like a fuel filter or oxygen sensor issue.
Poor Fuel Economy: If that tank of gas isn't lasting as long as usual, your technician might check your spark plugs. You might need a simple adjustment or a full replacement.
Misfiring Engine: An issue with engine misfires usually stems from the ignition system. It could be the spark plugs or a sensor malfunction, but it's important to get it checked out as soon as possible.
Difficulty Starting: Once again, a hard start is generally an issue with the ignition system. For your peace of mind, contact your technician!
Find Out More with Gurnee Chrysler Jeep Dodge RAM
Now that you know how often to change spark plugs, are you ready to schedule your service? The talented technicians at Gurnee Chrysler Jeep Dodge RAM would be happy to take a look under the hood, so stop by soon! We're only a short drive from Kenosha and Libertyville. Contact us with any questions!