Prepare Your Vehicle for Extreme Cold Weather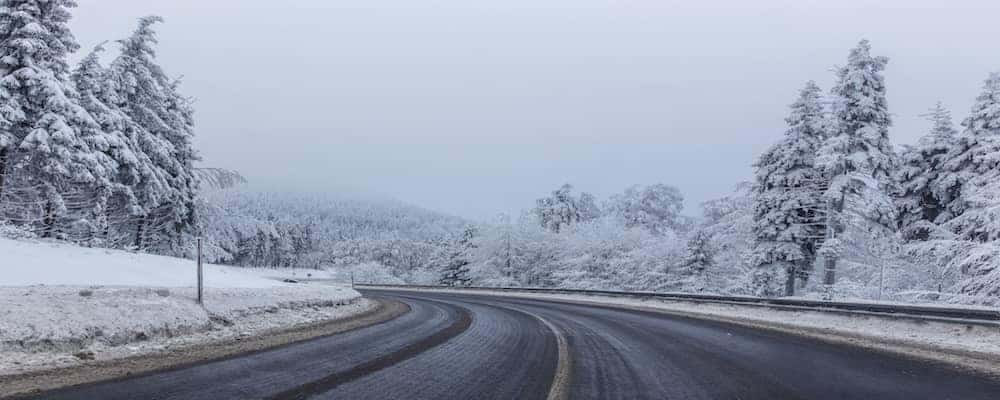 Winter is here, and with it comes a number of unforeseeable circumstances to your daily commute. If you're wondering how to prepare your vehicle for extreme cold, Gurnee Chrysler Jeep Dodge RAM has you covered. Living near McHenry means your vehicle needs to be ready for all types of road conditions, including the slush and snow that winter will bring. Get your car, truck, or SUV ready for extreme cold with a few maintenance tips that'll keep you prepared for what's to come.
Prepare for Extreme Cold: Check Your Tires
Extreme cold brings so many different factors with it, including ice. Icy roads are inevitable near Kenosha, so having the right tires for your vehicle is key. Prepare for winter by arming your vehicle with the right all-season or even winter-specific tires. At most, checking the tread depth on your tires will prepare you for any icy road condition you'll encounter as you drive. Checking the tread depth on your tires is as simple as carrying a quarter or penny with you. You can use either a penny or quarter to check the depth of tread left in your tires to see if they'll need replacement. How do you perform the tread test with some spare change?   If you're armed with a penny, place it between your tire's tread groove, Lincoln head down. If you can see most of Lincoln's head, your tread depth is low and it'll be time to replace your tires. If you don't have a penny on you, using a quarter is possible, too. If you place the quarter between the groove of the tread with Washington's head facing down and it touches the top of his head, you'll want to have your tires checked to see if they'll need replacement.   What happens if you don't have any change lying around? Not to fear. Each tire usually has a tread indicator that looks like a line or bar between the tread groove. When they're visibly flushed to the ground, it's time to visit the service department for checking and possible replacement.
Check Your Gas Tank and Battery Level
Running out of gas near Libertyville during extreme cold can be dangerous. If you're vehicle isn't equipped with essentials like blankets, extra winter clothing, or an emergency roadside kit for unexpected times like running out of fuel, you could put yourself in a risky situation.   When it's extremely cold, it's important to ensure your gas tank is at least always half full. This helps the tank not freeze in extreme temperatures and avoids a stressful position. Checking your battery from time to time, especially in winter, is helpful, too. Older vehicles will need battery check-ups from time to time to make sure they're operating at full capacity so you won't lose power at the wrong time. When you bring your car in for a check-up, make sure you have your battery and alternator checked.
Take Your Vehicle to Gurnee Chrysler Jeep Dodge RAM for a Check Up
Gurnee Chrysler Jeep Dodge RAM has service experts that are ready to help you keep your vehicle prepared for extreme cold and winter predicaments. They're equipped to service your vehicle with any number of services that'll help your car stay in top shape for winter, like:
Oil change
Tire rotation
Battery check
Fluid flushing and replacement
And more!
Our service department also offers specials so that getting your car ready for harsh weather doesn't hurt your budget. Schedule service today with a technician before extreme cold weather settles in Gurnee.